About Us
'Live the mediterranean life'

This is what we want our customers to experience and feel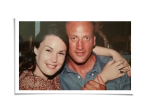 La Galeria
The mediterranean life means everything to us
Sharing this lifestyle became our dream.
Rocio & Çagatay started in the summer of 2008, with few resources but with great enthusiasm, the first physical store were opened in Nerja, a coastal town in the south of Andalusia. 15 years later, there still is fun, inspiration, quality and beauty.
La Galeria Nerja is created by the convergence of Turkish and Spanish influences. We started from the passion to create beautiful designs. The designs that can be used both at home and in a real lifestyle.
The key words for Rocio and therefore La Galeria Nerja are authenticity, inspiration, quality, beauty, responsibility. This reflects in the products and the service you receive when you are in the physical stores of La Galeria Nerja.
Rocio & Çagatay have now created 2 beautiful shops in the center of Nerja. In which the Mediterranean lifestyle can be found. Every year Rocio & Çagatay travel to Turkey a few times a year, where they are full of inspiration and ideas from small family businesses. The traditional small family Turkeys businesses develop the most beautiful handmade products. Rocio helps them to design the products she wants for her business and together the create beautiful products.
A few examples of these handmade Turkeys products are Suzani shoes and boots & Otoman jewelry, but also silk pillows and rugs and towels and plaids. These products have been selected with great care and have all been given the feeling of Mediterranean life.
Since this year, a great wish of Rocio has come true to give customers the opportunity to experience the products and experience of La Galeria Nerja online, so the feeling you have when you come to Nerja can you can also feel at home again when you receive the products.
"Live the mediterranean life"